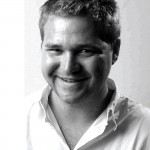 Hi, and welcome to ViolinExcerpts.com, an online educational resource dedicated to providing quality information to help violinists prepare for and have a positive audition experience. The site centers around four main areas: Excerpt Study, where you can see and hear the excerpts; Masterclass videos by professional orchestral players; The Blind Audition, and The Audition Preparation Blog.
Study the Excerpt
See an image of the selected excerpt, listen to multiple recordings that start right where the excerpt starts, watch videos of the excerpts being performed, and compare metronome markings.
Find your excerpt: »
Learn from the Experts
Watch Masterclasses on selected excerpts as professional musicians share helpful insights into how to improve your playing, as well as what the panel is looking for in each excerpt.
Watch one now: »
The Blind Audition
When you're ready, record yourself playing an excerpt and submit it to the site to receive valuable feedback from the ViolinExcerpt community on SoundCloud.
See how it works: »