The results of auditions can be simply mind-boggling sometimes. You can be the most prepared person at the audition and still walk away empty handed.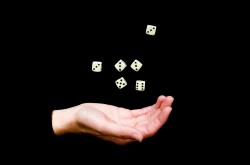 Sometimes its because you played like garbage. Sometimes it's because one of the candidates is married to another member of the orchestra, and has been subbing with the orchestra already and everyone likes that person and he/she is a great player as well. Sometimes the orchestra doesn't actually want to hire anybody because it's cheaper to pay per service musicians than hire a salary musician.
Other times, and what I want to explore more is when you fall victim to "panel politics."
This isn't even political in the sense that the audition is rigged, and it's not an objective audition. Even in the most objective auditions, panel members simply do not agree, and so they pick no one at all.
Scenario #1
Let's assume in the final round of an audition for the Chicago Symphony Orchestra there are three candidates: Jimmy, Mary, and John. And there are also three adjudicators (in reality there are nine, but lets suppose that each one represents 3 people). After hearing all the candidates each adjudicator ranked them as following from best to worst.
Adjudicator A
John
Mary
Jimmy
Adjudicator B
Jimmy
Mary
John
Adjudicator C
Jimmy
Mary
John
At first glance, you would think Jimmy would win. Two people voted for him: First place would be Jimmy, and second place would be John.
However, in the final round of an audition for the Chicago Symphony a committee that mutually agrees selects the winner*.
And actually, Adjudicator A has some real issues with Jimmy. Jimmy was the worst of all three according to him. "Did you hear how flat he was in the Strauss?" he asks.
Adjudicators B and C both start to reconsider their choices, since they do agree with that statement.
Adjudicator A continues in a pompous tone, "Personally, I thought John's Mozart was delectable." At this, both Adjudicators B and C are livid, "Absolutely not! John couldn't interpret Mozart if he rose from the dead and started conducting!" declares Adjudicator B.
Adjudicator C seeks to calm the two down and find a compromise that everyone can agree on. "Really my 1st and 2nd place choices were so close, it was difficult to choose. I thought Mary played very well in tune, with good rhythm, and also with a good sound."
Both Adjudicators A and B pause for a second to review their notes. "You know, I agree, it was a very difficult decision and I also placed Mary as a very close second." Adjudicator B adds, realizing that Jimmy is a lost cause with Adjudicator A.
"Well, I suppose I did like Mary more than I liked Jimmy for that matter, she was the least offensive of the three" Adjudicator A remarks with a huff.
And just like that, Mary went from 3rd place to 1st.
Scenario #2
Let's say that in the final round of the Houston Symphony Orchestra, there are only two candidates that have advanced: Suzie and Bob. The committee is comprised of seven musicians from the orchestra as well as the Music Director.
This is the candidate each adjudicator has selected to be the winner.
Adjudicator #1: Suzie
Adjudicator #2: Suzie
Adjudicator #3: Suzie
Adjudicator #4: Suzie
Adjudicator #5: Suzie
Adjudicator #6: Suzie
Adjudicator #7: Bob
Adjudicator #8: Bob
You clearly know who the winner is right? Yes, of course: it's Bob.
BOB?!?!? What are you talking about, it's clear they voted: 6-2 for Suzie??
Let's dive into the fine print:
In the final round of the Houston Symphony Orchestra, the winner of the audition is selected by a weighted vote. Each musician gets one vote, and the Music Director (Adjudicator #8) gets six votes*.
So after all the deliberating was over and the votes were tallied. Bob was the winner: 7-6.
The moral of the story:
The moral of the story here is not that you should ever purposely play badly, or try to game the system. There is no rhyme or reason to predict how a committee is going to vote.
You should always try to play your best. Don't do something really weird because you think the Music Director or anyone else will like it (unless of course he/she verbally asks you to try it again in a different style).
However, when you play your best (maybe even better than everyone else) sometimes you still won't win the audition. There's nothing you did wrong, or could have done better, it's just the way it is.
The bigger lesson in all of this is not that auditions are impossible to win, but merely that there is some other element that also determines the results of auditions-it's not just how you play. You could call it "luck," "God's plan for you life," "fate," or simply, "that it wasn't meant to be."
Sometimes the only consolation after not advancing at an audition is the acknowledgment of this greater, intangible power. I believe that if you want to win an audition and do the work to consistently put yourself in a position where you could win, eventually you will.
Be well and practice well.
*The audition panel information in these two scenarios comes from the ICSOM (International Conference of Symphony and Opera Musicians) "Wage Scales and Conditions in the Symphony Orchestra" 2012-2013 publication made available through the American Federation of Musicians.
The scenarios described and names used were completely fabricated and are not accounts of actual events.