Rimsky-Korsakov: Scheherazade mvt III (Concertmaster Solo)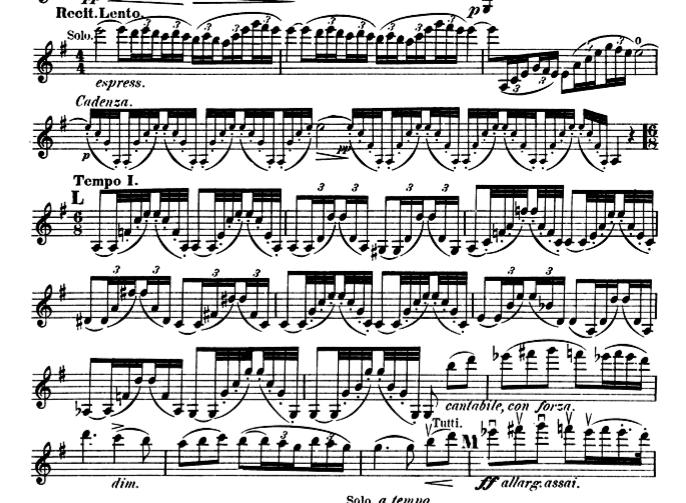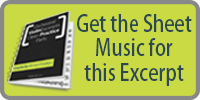 Recordings:
Gerard Schwarz: Seattle Symphony Orchestra-Maria Larionoff, violin. 2011
Riccardo Muti: Philadelphia Orchestra-Norman Carol, violin. 1999
Kurt Masur: New York Philharmonic-Glenn Dicterow, violin. 1999
Pedagogy:
There is a great article from The Strad magazine, written by Glen Dicterow, that goes into detail on how he performs it (including bowings and fingerings!) However, do to either editorial haphazardness or perhaps Dicterow's intent on now revealing all his secrets, some of the bowings and fingerings make no sense at all (i.e. the first excerpt has two "down" bows in a row, clearly someone forgot to include an "up" bow) so take it with a grain of salt. Sheherezade Dicterow Masterclass
Did you find this helpful? Share it with your friends:
Record Yourself Now:
Some tips for using the browser recorder: (You must have a built in microphone or USB microphone) If your recordings sound distorted, lower the microphone level: When the player asks you to "Allow" the use of your microphone, right click (or control + click) and select "Settings" to edit some of the settings. Lower the microphone volume for better audio. You don't have to submit your recordings, (you can if you like) but you can record and re-record yourself as many times as you like. If you are submitting your recording don't refresh or navigate away from the page until the status indicator has gone from "Uploading" to "Processing" to "Complete"
"Like" this page and help me spread the word about ViolinExcerpts.com:
Or simply click to Tweet: